Tooth Crown in Morgan, Utah
Are you tired of dealing with your chipped or missing tooth? At Morgan Dental, we offer the highest quality restorative dentistry services available. Whether it's repairing a cracked teeth, bridging multiple missing teeth, or dental crown in Morgan, UT or – you can count on Morgan Dental for top-notch care from our friendly dentist and staff. We aim to ensure you have a healthy, beautiful smile that lasts a lifetime!
What is a Tooth Crown?
A dental crown is a popular dental restoration treatment that can help protect your damaged or weakened tooth from further damage or decay. The dental tooth crown is an artificially made tooth cap that fits the exact anatomy of the tooth that needs repair. When removing the decay, Dr. Crowther will prep the natural tooth to act as the foundation for the crown.
Taking the original tooth's color, shape, and size, the dental lab creates an almost perfect artificial replica of your tooth. In an implant procedure, the crown is used to cover the titanium "root" of the tooth. We also use crowns in the restoration process of receiving a dental implant.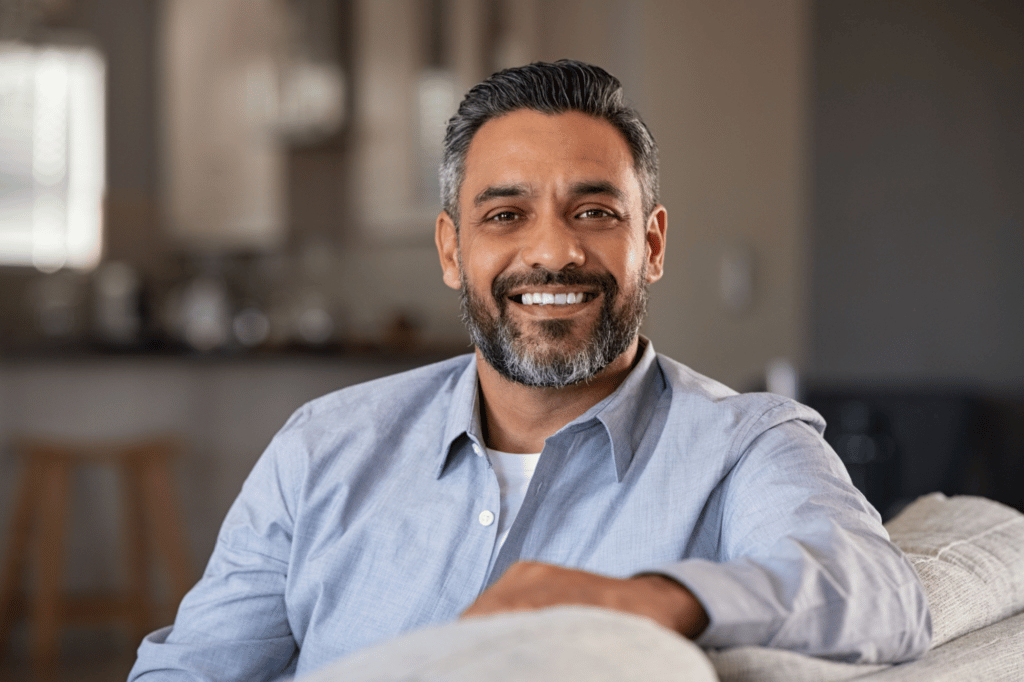 Why Might I Need a Dental Crown in Morgan?
You might need a dental crown if you have a cracked, chipped, or weakened tooth that requires support and protection. For example, in some cases, there is a cavity that is too large, and removing then placing a standard filling isn't the best option while trying to repair it. The best restorative option for these cases might be the dental tooth crown. 
Crowns can also be used for aesthetic purposes. They look great and can be used to improve the appearance of a misshapen or discolored tooth.
Benefits of a Crown
One significant benefit of a crown is that it protects and strengthens your tooth, keeping your natural dental structure in place. Preserving your natural teeth is often preferable instead of replacing them entirely with prosthetics.
The crown is made of porcelain, making it a durable tooth to chew. It is custom-made to fit the anatomy of your surrounding teeth, giving it a natural look that blends in perfectly with your smile. And thanks to the crown's material, it can't receive a cavity.
How Do I Know if I Need a Dental Crown?
Patients won't necessarily know they need a tooth crown without coming into the office and being diagnosed by our team. We recommend that our patients stay up-to-date with regular cleanings and check-ups at our office to catch severe cavities early on.
Steps Involved With Getting a Crown
When it comes to getting a crown, there are a few steps involved that you need to be aware of:
We will numb the area around the tooth and remove any decay or damage.

We will carefully shape the remaining tooth structure to ensure a secure fit for the crown.

We will take an impression of the tooth and send it to our lab, where your custom crown will be fabricated.
In the meantime, we will place a temporary crown to protect the tooth. Once your permanent crown is ready, we will remove the temporary and permanently bond the new crown. 
It's a straightforward process that typically only takes two appointments. Our team is skilled and experienced in delivering beautiful and functional crowns, and we're here to make the process as comfortable and efficient as possible for you.
How to Care for a Crown
It's essential to avoid hard or sticky foods that could damage the crown and to brush and floss regularly to prevent bacteria buildup and decay around the edges of the crown. By taking an active role in caring for your dental crown, you can help ensure that it stays solid and functional for years to come.
We take pride in providing high standards when it comes to restorative dentistry. With our time-tested techniques, advanced technology, and expert craftsmanship – your mouth will never look better!
If you require a dental crown, please give us a call! Book an appointment today with Dr. Lance Crowther at Morgan Dental! See just how easy getting a perfect smile can be.