Emergency Dentists in Morgan, Utah
If you are looking for a local dentist you can trust, you should know that the Morgan community has trusted our reliable and friendly dental services for over 49 years. Our top priority is providing quality dental care with a team of highly trained professionals who always put their patients' comfort and satisfaction first. We have services for every dental need, including restorative, cosmetic, and family dentistry treatments. And if you have a dental emergency, Dr. Lance Crowther is your go-to emergency dentist in Morgan, UT. He knows what to do to restore your dental health and relieve pain.
Visit our website or call us today at (801) 829-6471! Let us show you why we are the best in Morgan at taking care of your oral health needs.
Emergency Dental Care
Most people are unaware of what to do when a severe dental emergency arises. When emergencies happen to you or a member of your family, you want the best help available, and that's what we offer at Morgan Dental. At our office, we tell our patients, in case of a severe health emergency, to call 911.
But if you have a dental emergency get a hold of us immediately. We are your emergency dentists in Morgan, UT.
Severe dental emergencies often involve: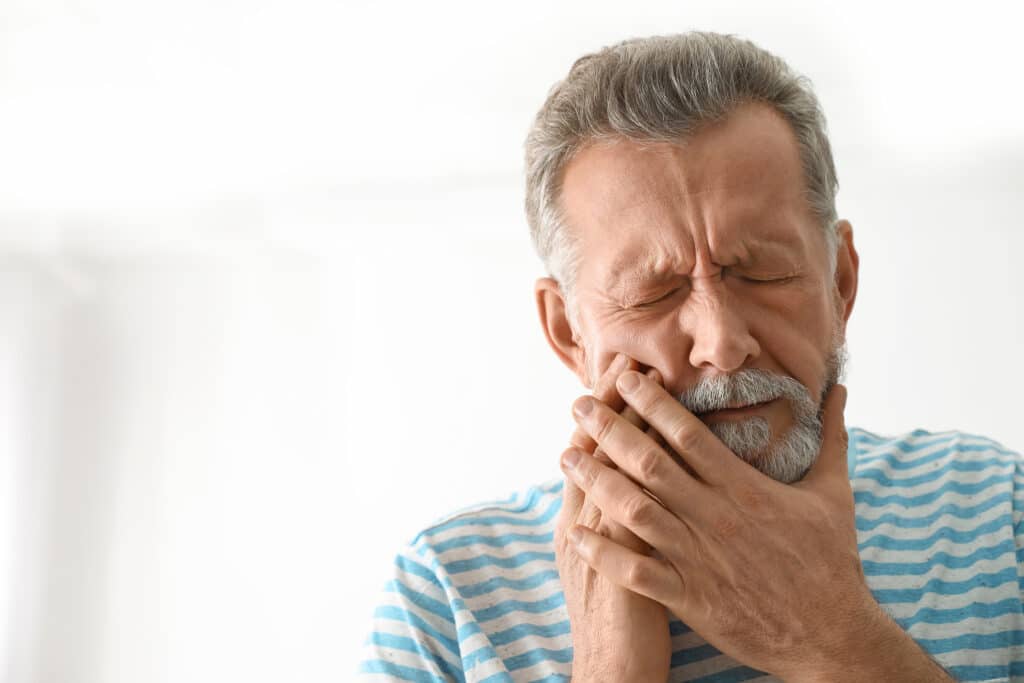 A knocked-out tooth.

A broken tooth.

A loose tooth. 
If you have a knocked-out tooth, seeking care as soon as possible is crucial. Ideally, you should go to the dentist immediately if you can recover the tooth. It is best to pick up the tooth by the chewing surface and avoid touching the root. Rinse the tooth under lukewarm water to remove dirt and debris from it. To keep it moist, place the tooth back into its socket, store it between your cheek and gum, or place it into a milk container until you reach a dentist. These measures might save the tooth if you take action quickly. Time is paramount when trying to save a knocked-out adult permanent tooth, so don't hesitate to call us if you experience such an emergency! If left untreated, an avulsed (knocked-out) tooth most often results in losing this permanent tooth for good.
Other Emergencies
Severe emergencies are apparent, but other dental emergencies require attention and are often overlooked or ignored. Below are some dental issues that we treat as dental emergencies:
A Cavity That Causes Severe Toothache: experiencing a toothache with constant throbbing pain or extreme sensitivity to hot or cold foods could indicate a cavity. Only a dentist can diagnose a cavity, but if you are experiencing pain, please schedule an appointment so we can ensure the issue is not something like an infection.
Cracked or Chipped Tooth: small or large chips or cracks can significantly increase the risk of developing an infection in the tooth pulp or the tooth's center. Once you notice that there is a chip or crack, please give us a call.
Swollen & Bleeding Gums: experiencing minor bleeding in the gums after flossing isn't something to be nervous about. We suggest flossing more often. But if your gums constantly swell and bleed, you might suffer from gum disease. Gum disease can majorly affect oral and overall health if not seen and taken care of quickly.
Emergency Dentist in Morgan, UT
Everyone deserves to smile confidently, so we take pride in helping all our patients achieve healthy teeth and gums through a tailored approach that meets their needs. We offer general dentistry treatments like cleanings, check-ups, and emergency procedures to treat tooth and gum trauma. We are equipped and trained to help patients experiencing an emergency quickly and professionally. Our primary concern is pain management and doing everything we can to help save and restore your natural teeth as they were before.
Please get in touch with us at Morgan Dental of Morgan, UT, if you experience a dental emergency. You can reach us at (801) 829-6471.