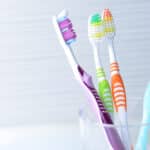 We work as a team, dedicated to improving and maintaining your oral health. Whatever your dental needs, you will be in great hands.
By using the cutting edge research and tools, we make sure your time with us is as comfortable and stress-free as possible. Schedule your appointment today!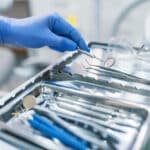 Morgan Dentist to Care For Your Health
Your first visit to our dental office in Morgan, UT will be enjoyable and positive. We will allow you ample time to ask questions or tell us about any concerns you may have. We will go over your expectations – your visit should be comfortable and educational. Our commitment is to provide you with the highest standard of personalized dental care in an efficient and professional manner.
We specialize in gentle teeth cleaning, custom white crowns & bridges, great fitting dentures, cosmetic veneers, gentle root canal therapy, conservative and effective treatment of gum disease, braces, and white fillings.
Whatever your desire or need, our team will take all the time necessary to ensure your visit at Morgan Dental is a pleasant one.
If you live in Morgan, UT or the surrounding areas, visit our dental office for all of your dental care needs. We focus on making your visit comfortable by using the latest technology. For more information or to schedule an appointment Contact Us Today! 
Contact Us