Experienced Dental Professionals
Dr. Crowther and his father have been providing dental care to the Morgan, UT community for over 49 years.
Your first visit to our dental office in Morgan, UT will be enjoyable and positive. We will allow you ample time to ask questions or tell us about any concerns you may have. We will go over your expectations – your visit should be comfortable and educational. Our commitment is to provide you with the highest standard of personalized dental care in an efficient and professional manner.
We specialize in gentle teeth cleaning, custom white crowns & bridges, great fitting dentures, cosmetic veneers, gentle root canal therapy, conservative and effective treatment of gum disease, braces, and white fillings.
Whatever your desire or need, our team will take all the time necessary to ensure your visit at Morgan Dental is a pleasant one.
If you live in Morgan, UT or the surrounding areas, visit our dental office for all of your dental care needs. We focus on making your visit comfortable by using the latest technology. For more information or to schedule an appointment contact us today!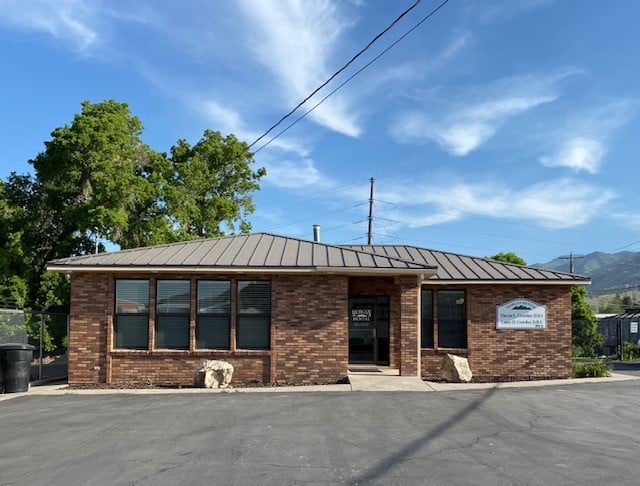 Dental Implants
Having a missing tooth or even multiple missing teeth can cause major issues to your overall dental health and can have detrimental effects on your confidence. Due to amazing dental technology, our team at Morgan Dental can help you get a brand new dental implants in Morgan, UT and make your smile complete once again.
I've been going to see Dr. Crowther since I was old enough to even see a dentist. He is THE best. He and his staff are very friendly and professional. I will never see another dentist if I don't have to. When I have had to it's been insanely different. Now my husband and little girl go here too and we love Morgan Dental!
Morgan Dental got me in to install a crown same day! Dr. Crowther prepped and made my crown; in office! The process is amazing! Lance and his staff are complete professionals. Morgan Dental is the only place I'll have my and my family's dental work done!
I don't like going to the dentist, my experience today was phenomenal. I had an awesome dental hygienist (I can't remember her name), she was very professional and friendly, she made the experience enjoyable. She also got me to schedule for my next appointment.