Hello from Dr. Lance Crowther and the entire Morgan Dental Staff. We strive to provide quality dental care with good results that will last your children a lifetime. As a pediatric dentistry professional, Dr. Crowther has specialized training and education that makes him more qualified to work with kids than other dental professionals.
We emphasize comfort, satisfaction, and especially when treating kids, fun. Please feel free to call or stop by for a visit. We'd love to meet you and your children and provide dental care that will meet the needs of your entire family. Our professional pediatric dentistry professionals will help your kids feel comfortable and safe at the dentist.
Start Your Child Early on Good Dental Habits
Dental hygiene is just as important for children as it is for adults. Your youngster may have a lot of teeth by the age of two and can develop dental issues even that early.
We understand how to work with your child's changing teeth, gums, and jaw structure. We will ensure that change aligns with the ideal health, functionality, and beauty of your child's smile.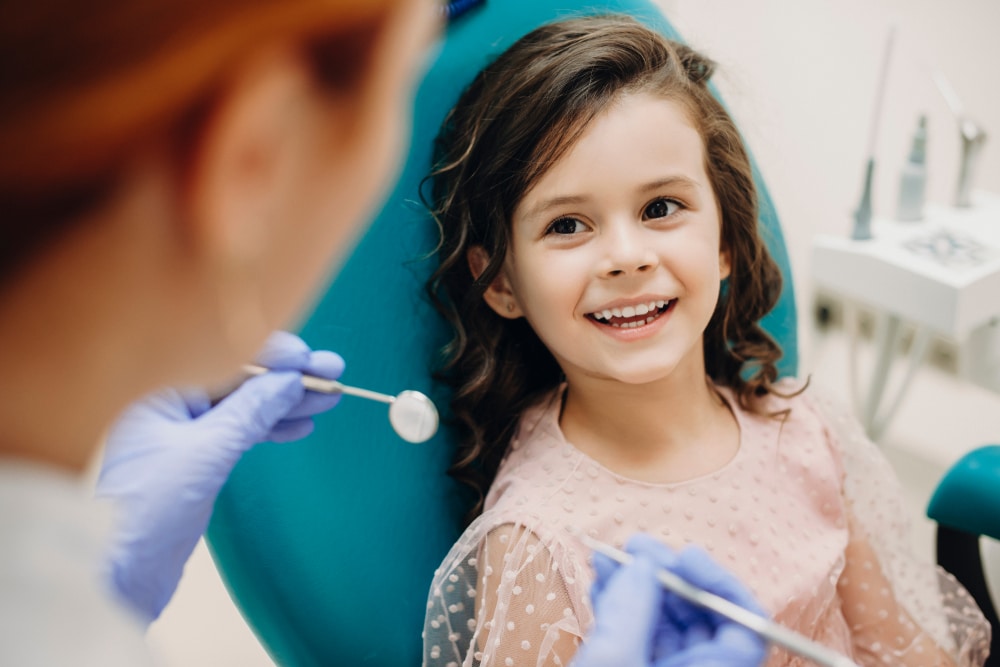 Pediatric Dentistry to Comfort your Kids
Children may have some anxiety about a dental visit. We understand, and we will do everything we can to help your child not only get through the experience but possibly even have fun.
Regular checkups can help us develop a positive relationship with you and your child while we work consistently to keep optimal dental health. The first treatment will most likely involve an examination, and we'll see if x-rays are necessary.
We'll ensure your kids look forward to seeing us and help them build enthusiasm toward excellent dental hygiene, going over some helpful hints for cleaning and caring for your child's teeth.
Some Good Children's Dental Hygiene Tips
Many young children like learning how to clean their teeth and take care of them. Even if your children dislike brushing their teeth, the experienced, fun staff at Morgan Dental in Morgan, Utah, can help make dental care enjoyable for them.
You should help your child learn good dental hygiene even early in life. To ensure that your child is brushing their teeth properly, you should participate in tooth brushing every day until they can do so independently.
You should be helping your child brush at least twice a day by the time they have a full set of teeth, especially before bedtime. And make sure they brush for at least two minutes each time.
This will help remove plaque buildup and keep those "icky" cavities away!
If your child is under three, you won't need much toothpaste. A smear will do as long as it has the proper amount of fluoride as advised by your dentist.
You can also help your child by encouraging them not to drink too many unhealthy types of beverages or eat too many unhealthy foods. These would include foods and beverages that are sugary or acidic.
How Early Should Your Child Start Flossing?
Flossing is an excellent thing to do the following brushing to help fight the cavities. In most cases, your child should start flossing between the ages of two and six. Bringing your child in for a consultation is the best way to determine when and how your child should start any type of dental treatment. We'll take a look and make some helpful oral care recommendations for your child.
Pediatric Dentistry You Can Trust
It's good to start early at Morgan Dentistry. We know we can help keep your child cavity-free for life. Contact us today for a consultation. We'll provide an informative consultation to answer any of your questions, provide some excellent recommendations, and start working to bring out your child's smile. Our pediatric dentistry professionals will be happy to help!