Do you avoid the dentist because of anxiety? Millions of people avoid the dentist every year due to dental anxiety. That's where Morgan Dental comes in – we offer sedation dentistry to help make your visit more comfortable. When you are comfortable and relaxed, we can accomplish more during your visit, so you need fewer appointments. In Morgan, Utah, Sedation dentistry can help you keep up with your necessary dental appointments.
What is Sedation Dentistry and How Does it Work?
Whether it's a simple cleaning or a more involved procedure, sedation dentistry can help you feel at ease. There are different levels of sedation, from minimal to deep. The level of sedation will be based on your needs and the procedure being performed.
Minimal Sedation: You will be awake during the procedure but feel relaxed.
Moderate Sedation: You may slur your words and not remember the procedure.
Deep Sedation: You will be on the edge of consciousness and may not remember the procedure.
General Anesthesia: You will be completely asleep during the procedure.
Most sedation dentistry is done using minimal sedation. Dental procedures commonly use sedation include deep cleanings, crowns, bridges, extractions, and implants. If you have mild anxiety, you may only receive laughing gas. With minimal sedation, you will still be awake during the procedure but feel relaxed and may not remember the appointment afterward.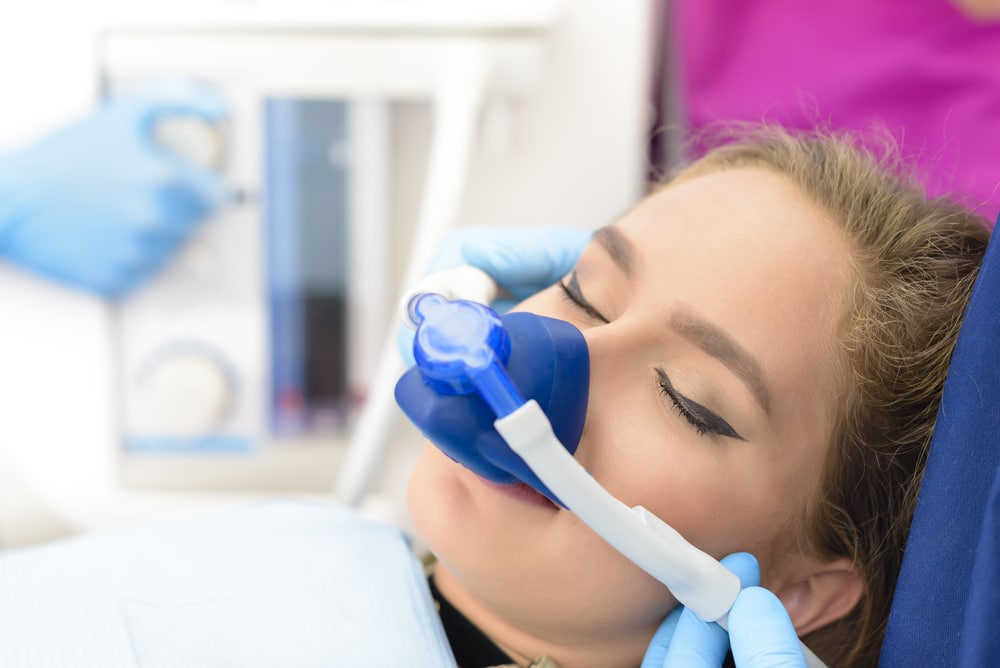 Who Can Benefit From Sedation Dentistry?
Sedation dentistry can benefit anyone who experiences anxiety when they visit the dentist. It can also be helpful for people who have a strong gag reflex, sensitive teeth, or who need a lot of dental work done at one time.
What to Expect During Your Appointment in Morgan
If you are scheduled for a procedure that will require sedation, you will need to arrange for someone to drive you home afterward. You need a driver because the sedatives can stay in your system for a few hours after the procedure, and you will not be able to drive.
When you arrive at our office, we will go over the details of your procedure with you and answer any questions that you may have.
Once you are ready, we will have you sit in the dental chair and begin administering the sedative. It is important to stay still during this process so that the sedative can work properly.
Once you are sedated, we will begin the dental procedure. Once the procedure is finished, we will continue to monitor you until the sedative has worn off. Once you are alert and oriented, you will be able to go home.
What to Expect After Your Appointment 
After your appointment, you will need to take it easy for the rest of the day. You should not drive, operate heavy machinery, or make critical decisions. It is essential to have someone stay with you for at least the first few hours after your appointment.
Is Sedation Dentistry Safe?
Yes, sedation dentistry is safe when performed by a trained professional. Sedation dentistry is safe for both adults and children. While you are sedated, we will take extra measures to monitor you and ensure your well-being. Dr. Theran Crowther, Dr. Lance Crowther, and the Morgan Dental team have years of experience with sedation dentistry. 
Sedation Dentistry for Comfortable Appointments in Morgan
You want to have a beautiful, healthy smile, but maybe dental anxiety has kept you from keeping your dental appointments. Our sedation dentistry options can help give you the quality dental care your smile needs. We'll help you feel at ease during your visits. You no longer need to feel overwhelmed or anxious when thinking about your appointment. 
Our team is dedicated to providing quality dental care in a comfortable setting for everyone who walks through our doors. Schedule an appointment today – we can't wait to help you achieve a beautiful smile.