Dentures give patients the ability to completely revive their smile into something that they have always dreamed of. Unfortunately, over time, our teeth start to become weak and even can fall out. At Morgan Dental, we have had patients come to us with little to no teeth and in search of their best option and we almost always suggest a denture.
What is a Denture?
There is a lot that goes on in the process of making and receiving dentures, but right now we need to let you in on the basics. Dentures are full sets of artificially made teeth and gums that you place in your mouth for a new and sturdy smile. Because not every patient's needs are the same, we offer different types of dentures at our office to best help everyone get what they need.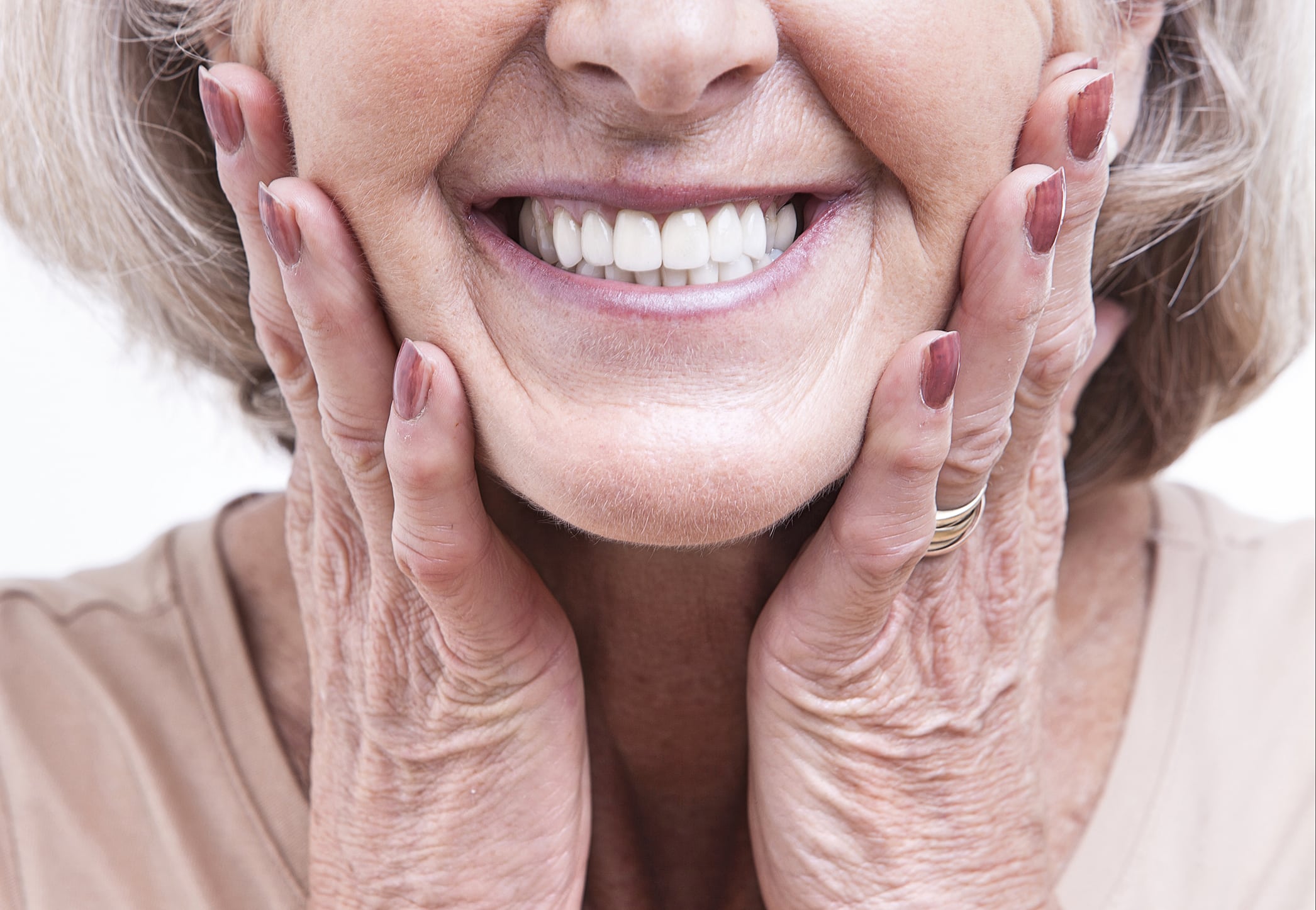 Different Types of Dentures
Traditional Dentures: These types of dentures are exactly what you think of when you hear the word denture. New, white, porcelain teeth that can be placed in the mouth and taken out whenever wanted. They are also known as removable dentures.
Implant-Supported Overdentures: Overdentures are almost identical to a traditional denture with artificial teeth, gums, and palette coverage. The only difference is, overdentures are supported by 2 or more dental implants on each arch. Implants provide extra stability and don't allow slippage or movement while eating or speaking.
All-on-4: This type of denture is comparable to the overdenture in the way that they both use dental implants for support. But the main difference is in the amount used and the overall structure of the denture itself. Dentures made for the all-on-4 look, on top, and the bottom, like a perfect horseshoe. It has very few artificial gums and no artificial palette coverage and it is secured to the jaw bone with the implants.
Choosing the right type of denture for you is an important decision that our dentists love helping our patients make. If you have been considering dentures for a while, come into our office Morgan Dental in Morgan to learn more. We are here and excited to help you with your new smile!