Are you looking for a dentist you can be comfortable with? Our team at Morgan Dental will take care of all your dental needs. We are dedicated to providing the best quality restorative products so that you won't experience any discomfort when eating, speaking, or smiling. Your smile is one of your most important assets and should always make you feel confident! Dentures are one of the restorative solutions we offer at our Utah clinic.
With our cutting-edge technology and friendly staff, we guarantee that every time you visit us here at Morgan Dental, it will be an enjoyable experience for adults and children. We aim to help boost your dental health in a relaxed environment so your smile will continue shining brighter than ever!
Schedule a consultation today with Dr. Lance Crowther at Morgan Dental!
What Are Dentures?
Dentures are complete sets of artificially made teeth and gums that you place in your mouth for a new and sturdy smile. They allow patients to completely revive their smile into something they have always dreamed of. Unfortunately, over time, our teeth start to become weak and even can fall out. At Morgan Dental, patients often come to us for the best restorative solution, and we often suggest dentures.
A lot goes on in making and receiving dentures, but they are a fast, affordable option that can be minimally invasive. Because some patients' needs differ, we offer different types of dentures at our office to help everyone get what they need.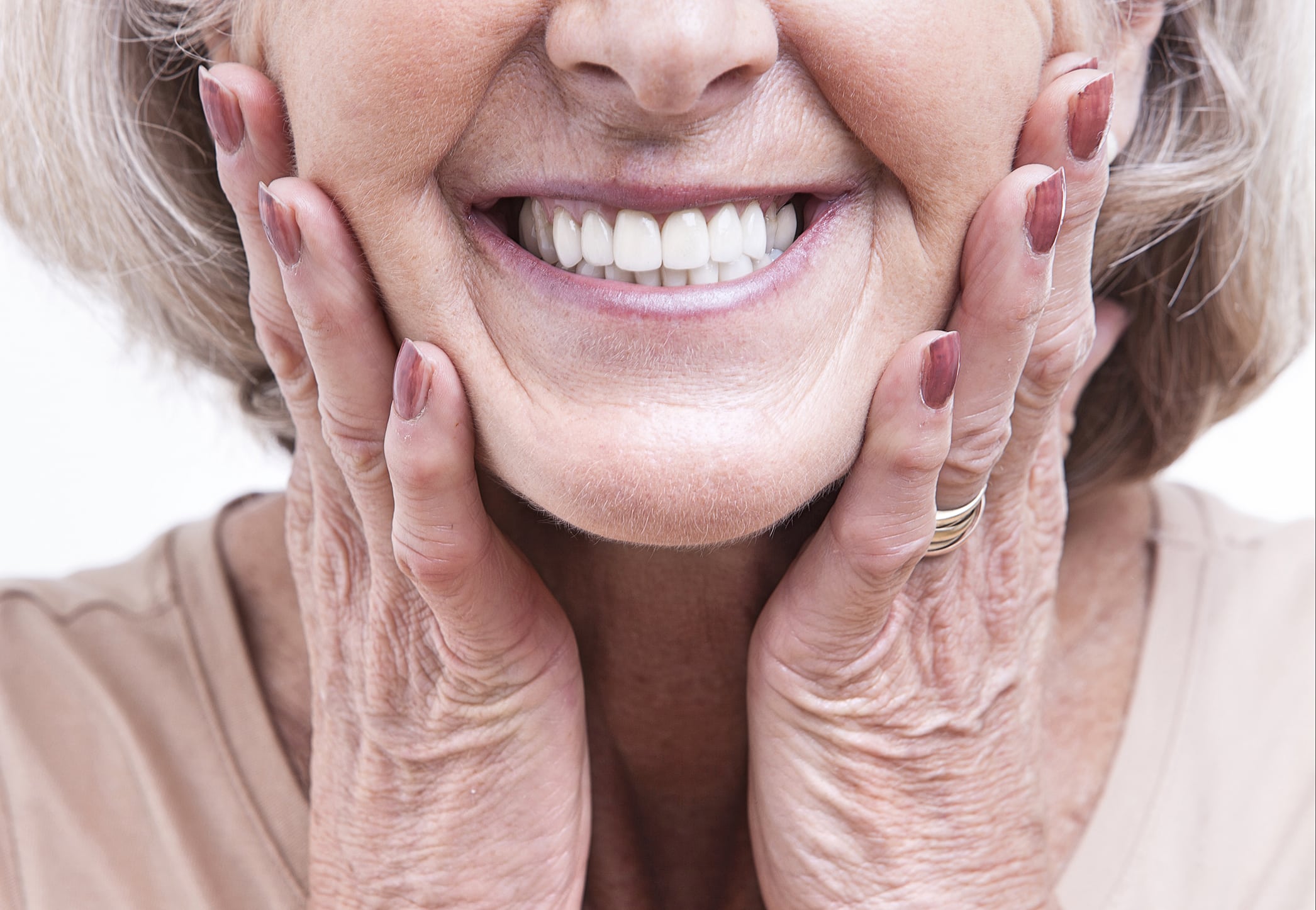 Different Types of Dentures
Morgan Dental offers dentures in several types, including the following. These denture types can also be combined with other services, such as repairs, relines, and rebases.
Traditional Dentures:

These types of dentures are exactly what you think of when you hear the word denture. New, white, porcelain teeth can be placed in the mouth and taken out whenever desired. They are also known as removable dentures.

Implant-Supported Overdentures:

Overdentures are almost identical to a traditional denture with artificial teeth, gums, and palette coverage. The only difference is two or more dental implants support overdentures on each arch. Implants provide extra stability and don't allow slippage or movement while eating or speaking.

All-on-4:

Each patient will have varying needs, and dental implants provide great variety and different options for dentures support. All-on-4 dentures may use more implants than conventional implant-supported dentures, but both rely on the implants for support. 
How to Care For Your Dentures
Caring for dentures is a significant part of having a healthy, happy smile. Following some basic guidelines is essential to ensure they last and maintain their fit. With removable dentures, always keep them in a safe container when not in use – soaking them overnight in cool water or an appropriate solution will help them stay firm. Regular brushing with a toothbrush for dentures or specialty cleanser is also essential to get rid of plaque and food particles which can cause bacteria buildup over time. Lastly, regularly seeing your dentist is crucial as they can advise on proper denture care and even properly reline your dentures if needed. So whether you are just getting started wearing dentures or have had them for some time already, following these simple steps will help you continue to enjoy the benefits of a complete set of teeth!
Quality Dentures in Morgan, Utah
Dentures are a great way to restore teeth and give you the confidence to smile again. If dentures are something you think could benefit you, then now may be the right time to call your dentist for a consultation. Choosing the correct type of denture for you is a crucial decision Dr. Crowther loves helping our patients make. So visit our Morgan Dental office for a consultation and learn more about what they can do for you! We will walk you through all the options available and help narrow down which type of denture best suits your needs and budget. Furthermore, scheduling regular visits with our team is one of the best ways to keep your oral health in check and ensure that your dentures last as long as possible.
We are here and excited to help you with your new smile!